Preparing for the Unexpected: Callaway County's Disaster Readiness Expo
Posted by Jade - Wolfe Group on Friday, April 7, 2023 at 5:00 PM
By Jade - Wolfe Group / April 7, 2023
Comment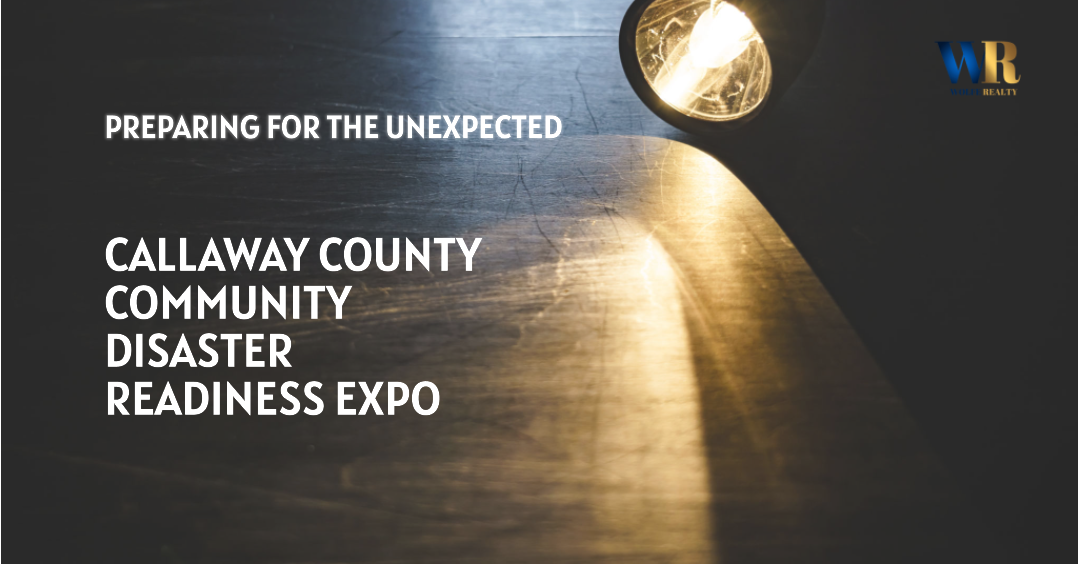 Disasters can strike at any time, leaving communities vulnerable and unprepared. The Callaway County Community Disaster Readiness Expo is an important event that helps prepare communities for unanticipated disasters. On May 13th, 2023, from 10am-3pm, this free expo will be held at the Callaway Electric Cooperative in Fulton, MO, offering demonstrations and exhibits of emergency equipment and tools.
The expo provides a range of activities to help attendees prepare for disasters. The Sandbagging Contest between various cities in Callaway County is an interactive way to learn how to protect your property from flooding. Additionally, the Live wire demonstration with Callaway REA Lineman Trailer shows how utility workers respond to power outages and restore electricity.
The expo also offers hands-on fire extinguisher training, which is an essential skill in emergencies. Kids can enjoy activities and face painting, while adults can learn about volunteer opportunities.
Emergency responders and disaster relief organizations will provide hands-on training, exhibits, and information. Attendees will gain knowledge from experts and witness the necessary preparedness for any potential disaster.
As an added bonus, attendees can participate in a raffle drawing. By donating a non-perishable food item, they can earn an additional raffle ticket and have a chance to win prizes.
Overall, the Callaway County Community Disaster Readiness Expo is a great opportunity to prepare for disasters, connect with the community, and have fun. The event is scheduled on May 13th at the Callaway Electric Cooperative in Fulton, MO. Spread the word to friends and family. Together, we can create a safer community.