Home Price Forecast 2022
Posted by Cristine - Wolfe Group - on Wednesday, November 17, 2021 at 10:30 AM
By Cristine - Wolfe Group - / November 17, 2021
Comment
To analyze the real estate market. One way involves looking at how much (or how little) home prices have changed compared to the basics. In other words, when you compare housing prices to recent changes in economic growth, income, and interest rates it tells a very different story,. so whether you're looking to sell your home in the next few months or just get a better understanding of the housing market, understanding supply and demand will be a key factor in your decision. In short, the fundamentals of this market clearly suggest that prices have been rising for years.

This provides some welcome relief to buyers, but these changes should be viewed in perspective: Price increases will still occur, just at a slightly slower pace.

There are five entities that closely follow the real estate market. Based on what they said, home prices will keep increasing to 2022.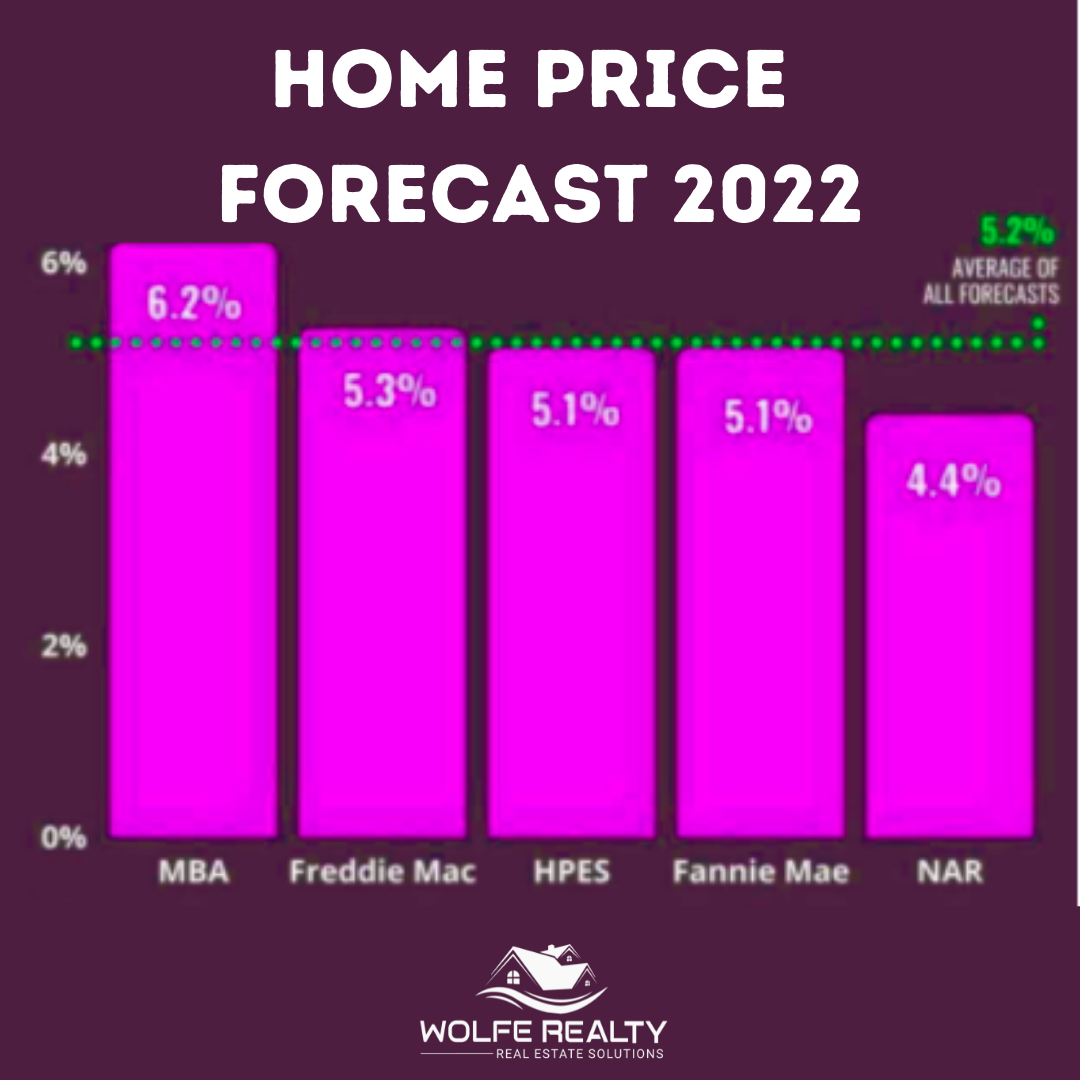 The longer you wait to enter the market, the more you risk losing your home to someone else. Even if price increases are projected to occur at a slower rate in 2022, prices are still projected to rise. That means your perfect home is likely to cost even more next year. Hidden fees can add thousands of dollars to your purchase - speak with a local realtor who will guide you through the process.
The fact is, high demand combined with low supply is what's driving up home prices. Experts are predicting that prices are expected to increase at a slower pace in the next few months. It's simple. Buy now or pay more later. Experts agree, if you wait longer to buy a home, you're likely to pay more. Talk to an expert today about what that could mean for you if you wait even longer to buy.