4 Steps to Pricing your Home
Posted by Jade - Wolfe Group on Tuesday, June 6, 2023 at 3:15 PM
By Jade - Wolfe Group / June 6, 2023
Comment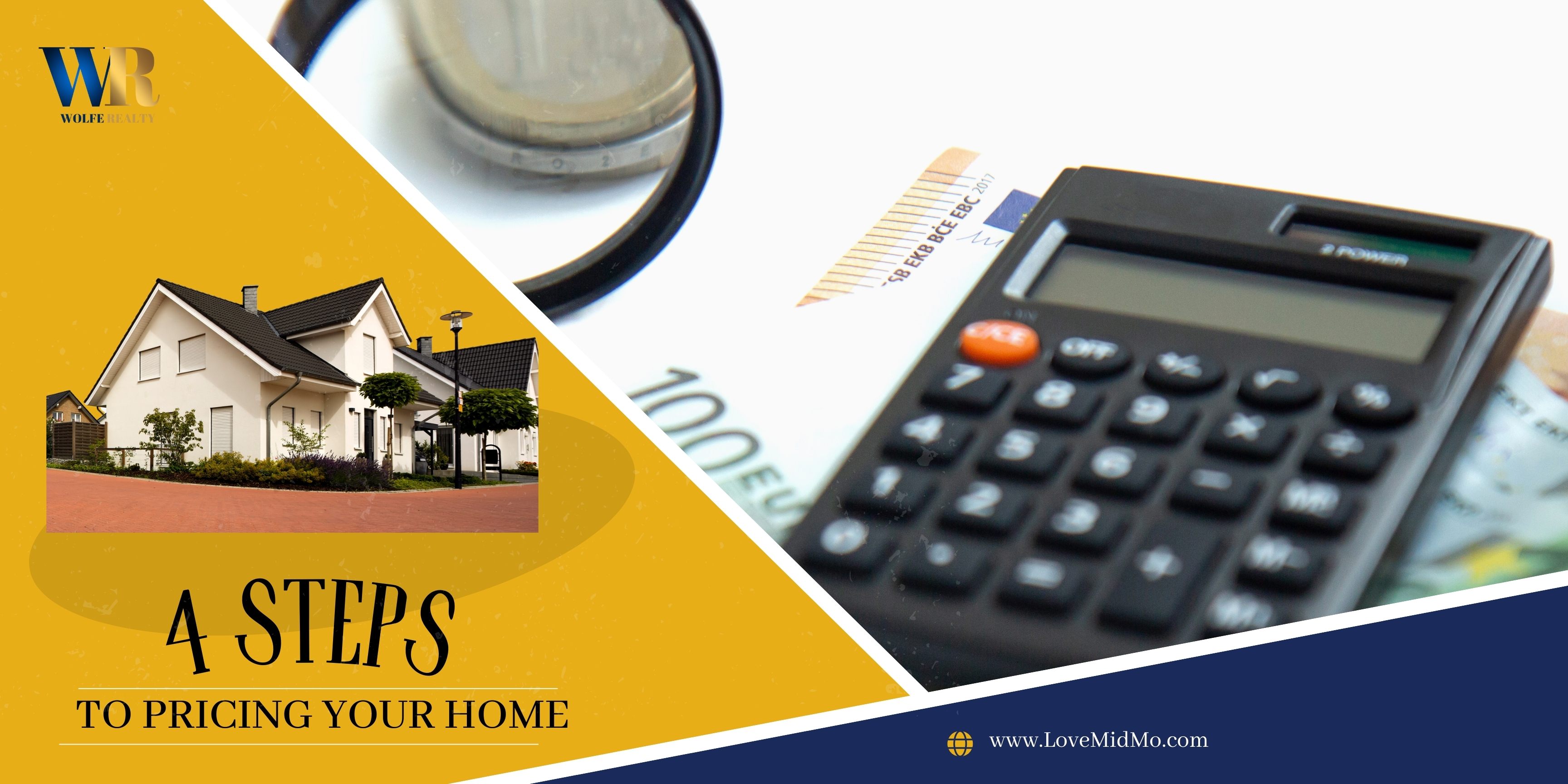 For experienced real estate professionals, determining an accurate list price for a home is all in a day's work. We can remember, however, when we were consumers like you and how confusing so many aspects of real estate are. Home value is one of those aspects.
A home's market value is the amount of money that a willing buyer pays a willing seller. The only way to know what buyers are actually paying for homes in a given market is by checking recent sales of homes that are similar to yours. Here are some examples of some similarities we look for when determining the market value of a home:
1. Age
The age of your home should match, or be with 3 years either side of the ages of the comparable properties. Older homes and newer homes cannot compare when determining market value.
2. Size
We look for recently sold homes that are of similar size to yours. Square footage is the determining factor for this. If we cannot find similarly sized homes to use as comparables, we'll use larger and smaller and know that yours will be valued between those two. We'll also consider the number of bedrooms and bathrooms.
3. Location
Location is everything in real estate so we try to choose comparable homes in the same general area of your home. If few sales have occurred there we'll move out geographically, choosing neighborhoods as similar as possible to that of the subject home.
4. Upgrades, amenities and condition
This part of the process is probably the trickiest. Does your home have amenities, or lack amenities compared to other recent sales? Appraisers will deduct value from your home if your home lacks upgrades that nearby homes feature. Remodeled homes are typically worth more than those that aren't. An updated kitchen or bath will add value over a home without those improvements. A well-maintained home has a higher value than a run-down home.
Once we've analyzed these four factors when comparing yours to the recent sold homes in your area, we are able to determine market value, and an asking price, for your home.
This compilation of the Comparable Market Analysis, or CMA, is quite similar to how a lender's appraiser will determine your home's value, but they also use public records and other tools that may cause his or her market value differ from the CMA's.
Since the home will be used as security for the buyer's loan, the lender will rely on the appraiser's estimate of value, not ours. This is why choosing the right listing agent is so important. There is no substitute for experience in evaluating home values.