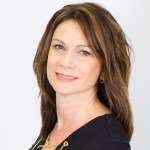 Melissa Boyer became a realtor in 2006 and started her new business in a "down market" She needed to work hard in those first years and has continued to keep that work ethic going. Melissa is the recipient of many prestigious awards from the real estate community for her work and excellence including the Sterling Award from the largest STL area brokerage several years in a row. From 2007-2011 Melissa worked along-side the top 1% team in the Nation for Buyer-side Closed Transactions as the number #1 Buyer s agent.
In 2016 Melissa made a big move to United Select Properties brokerage offering her niche property clients specific advertising and flexible plans. Melissa started Boyer-Select Properties group here and won several more awards including her the Platinum level Award for 2017-2022.
Rounding the corner of 2023 Melissa and her group Boyer-Select Properties have joined Wolfe Realty. Melissa is excited to merge her great reputation for integrity, patience, flexibility, consistent communication and aggressive marketing that has ensured her success through the ups and downs of real estate with the long-standing reputation of Wolfe Realty and Auction company.
Melissa is member of the National Association of Realtors, the St. Louis Association of Realtors and serves on boards promoting the local community by volunteering and spearheading activities in our Parks and neighborhoods. When selling your home, every single decision is crucial. Melissa s exceptional negotiating skills derive from her preparation, learned tactics, psychology and communication skills. She understands the inner workings of delicate and powerful ideas including, timing, motivation and momentum. Working with Melissa will give you confidence in your move, and make you glad you hired a professional.